Last week, a friend of mine from UPLB, Jhoana Lawas (Jolaw – oooops, she's married na nga pala, don't know her husband's surname eh) visited me here in Mindanao. Apparently, her research won the best thesis in her batch who graduated this year, and she was required to present her thesis here in Davao – for her to redeem the accompanying cash prize. She was having second thoughts of coming here, because she just wanted to keep the cash prize and to use it for a better purpose (she has a family), but to her dismay, the organizer (a society of rich chemical companies) stated that she couldn't claim her prize unless she go to Davao to present her thesis. The odd thing was, plane fare going to Davao was inclusive of the cash prize, so only a little was left for her to enjoy…huh? For a rich organizer, a plane fare is a meager amount for them and they included it in the cash prize? Worst, her accommodations were also not provided.

So, she contacted me to organize for a place where she could stay, so she could save some money and to have some gimik as well with other friends who reside here in Davao. I contacted my close friend in Davao, Janjan, and arranged for place where Jolaw could stay, as well as a meeting place for other friends for gimik. Unfortunately, the date for Jolaw's stay here in Davao coincided with other activities of our friends to their respective offices, so Jan and I decided to just take turns in touring Jolaw in Davao. A week before, day by day, we communicated through text, to iron things up, instructions on how will we see each other, oh, it was her first time here in Davao as well.

The day came, and she bombarded me with texts like: she was in the airport and very excited…her flight leaves at …we have landed…we're in the hotel now…first time for everything eh! We met the day after, and boy, I was surprised, "mukha siyang tao" (she looks decent)! She said she had to blend in with the organizers and participants who were mostly from the academe, private companies and some from the government (research institutes). Accompanying her was also a friend, who I haven't seen for such along time, She used to be named as Cha Pangga, but she's married now, uh-oh, I don't know again her husband's surname, icks…and oh, she's changed too – and I am VERY, VERY HAPPY for her! Well, to both of them actually. Seeing them made me remember my college days, the CRAZY and well, SERIOUS things we did, hahaha! Anyways, good thing Cha was with her, because she's one of the organizers (not the bitchy ones) and she took care of Jolaw's accommodations, they were roommates in the hotel. One of the advantages of having friends, someone will take care of you in times of need.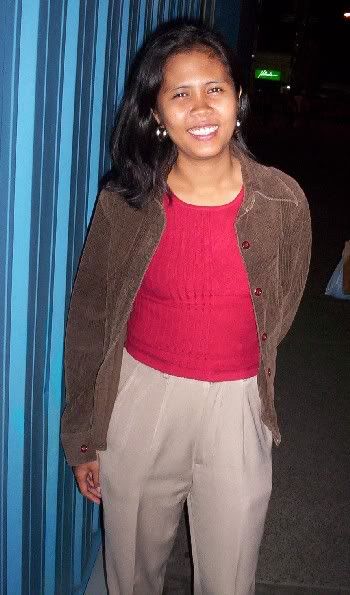 We fondly call her JOLAW!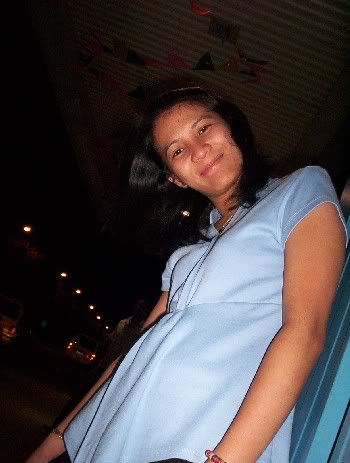 She's Cha – and she's soon to be a mom!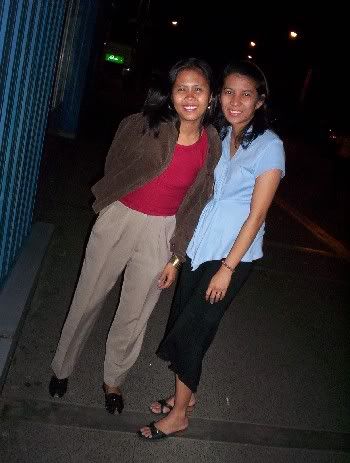 …when two become one….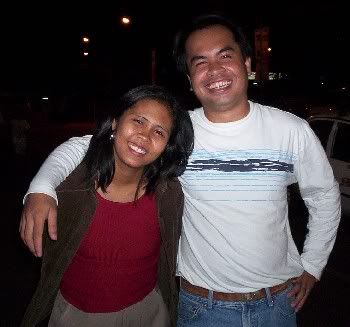 …a girl to girl pose!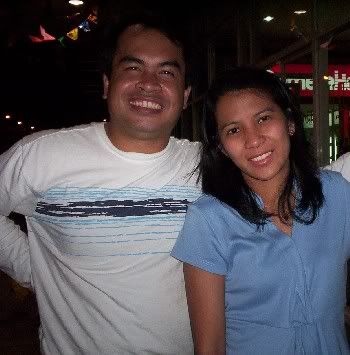 She's claiming she gained a lot of weight na daw – its me who gained actually!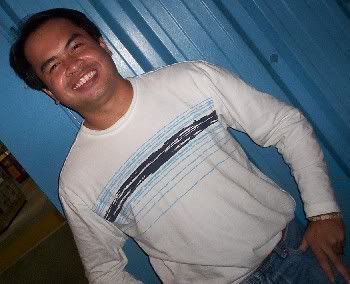 …and of course, moi!

So, I toured them in the city, souvenir shops, famous landmarks, bars – and we had so much fun in limited time. By dinner time, we had to go to "The Venue", their organizer rented the place exclusively for them (participants), and they invited me to go there. As usual, with gatherings like that, food was plenty, but nothing for me…there were bananas, but courtesy of LAPANDAY, ick, no thanks! So instead, I settled for a cold glass of beer.

We socialized with the other participants, and saw acquaintances, former classmates and former teachers which made me very happy and helped me reminisce my time in UPLB. But, the crowd was different - well actually, I'm the one who was different. It was a gathering of what we call them, "chemical people". People involved in chemical companies, the likes of BAYER, MONSANTO (not Gilbert!), SYNGENTA, which, by my profession and philosophies, are considered my enemies, or the other way around, I'm their enemy!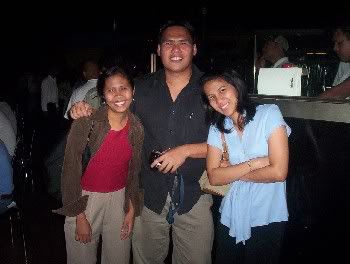 …with one of the enemies – no he's my former blockmate in college!

Hehehe, it's like I was a spy for a night! I was almost discovered when my former teacher asked me to where I am affiliated, for which I simply answered NGO, and immediately I retreated and dispersed in the crowd to avoid further interrogations. Non-government organizations (NGOs), to which I belong, are noted to be the opposite of what they're advocating.

I was a spectator, and boy, I felt odd…I realized that I'm glad with my decision, to what path to follow with my line of work. I am very happy now with my work, I really can't imagine now, what would make me work with them. Well, honestly, there came a time, when I almost decided to work with these chemical companies, I was a bum then, desperate to have any job, and good thing I met someone and offered me job with my line of work. It was like destiny wouldn't allow me to change course with my life!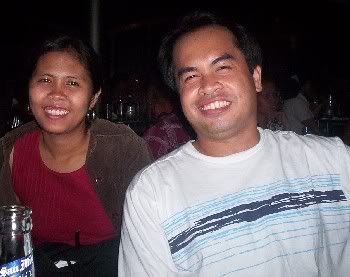 Me and the mouth of my dinner…the beer!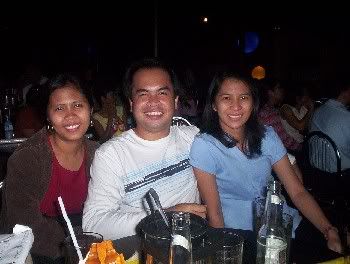 Pose for the camera....

Anyways, we just waited for the program to be finished, they announced that after that, a local band was hired to perform for them – for which after the program, most of them, if not all of the participants, flee back to their hotel…ick, KJs, old possums!

So, no crowd to mingle with, Jolaw and I decided to change venue (pardon the pun), Cha couldn't accompany us because of her condition (she's pregnant). We went to my favorite hangout, the place is called Rizal Promenade, where series of bars are located, and we looked for one where we could dance the night away.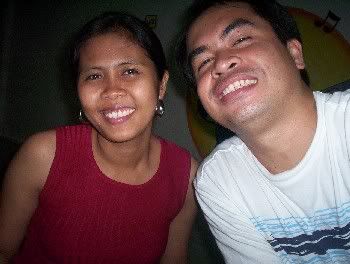 Me, being a little bit tipsy….

We ended at 12am, still too early to party-goers or bar-hoppers standard – but my friend didn't want to further disturb her roommates, so she insisted to go back to the hotel. We parted ways, and I know for sure, she really enjoyed her stay here in Davao with me…if only we had more time, a trip to the beaches should have been scheduled, but alas, no….so, I told her that by the next days/nights, Its was Jan-jan's turn to entertain her.

Hey, to my friends, who wish to visit me here in Mindanao, this is an open invitation. I can play host and definitely you will enjoy cumming, I mean, coming here!