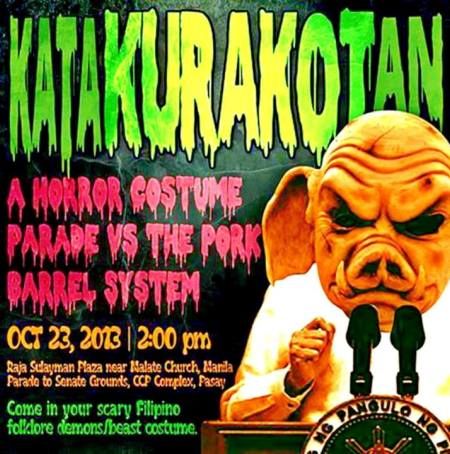 From
Delmar Topinio Taclibon:
Join the People's Movement Against Pork Barrel!
Today @ 2pm!
KATAKURAKOTAN Horror Costume Parade Against Pork Barrel System, October 23, 2013 @ 2pm, Plaza Rajah Sulayman to Senate. Please come in your Philippine Folklore Beast Costume or Pinoy Hero against Pork Barrel Attire.
Let's Get Going Patriots!
Delmar Topinio Taclibon, August 26th People's Coalition Secretary General and Citizens Crime Watch Vice-President for Luzon